---
The Alabama Literary Review (ALR) is a state-sponsored literary journal publishing regional and national writers and is generously supported by Troy University and the Troy University Foundation. Published once a year, the ALR is offered as a free service to all Alabama libraries as well as to two- and four-year institutions of higher learning in the state of Alabama.

---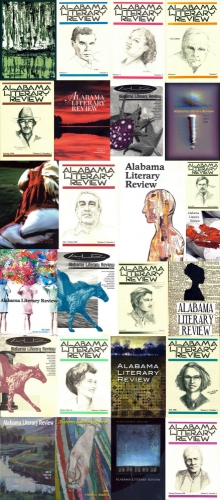 The Alabama Literary Review publishes fiction, poetry, and essays. Pays in copies. Pays honorarium when available. First serial rights returned to author upon publication. Manuscripts and editorial or business correspondence should be sent to the following address:

Alabama Literary Review
English Department (Smith Hall, Room 268)
Troy University (501 University Avenue)
Troy, AL 36082
USA

The ALR does not accept electronic submissions. Submissions will not be returned nor queries answered unless accompanied by a stamped, self-addressed envelope. Please allow two to three months for our response, and please note that submissions are not read between June 1 and August 31.

---
Subscription rates are $10 per year, $5 for back copies (when available). Rates are subject to change without notice.
---
William B. Thompson, Editor
Ben P. Robertson, Fiction Editor and Web Designer